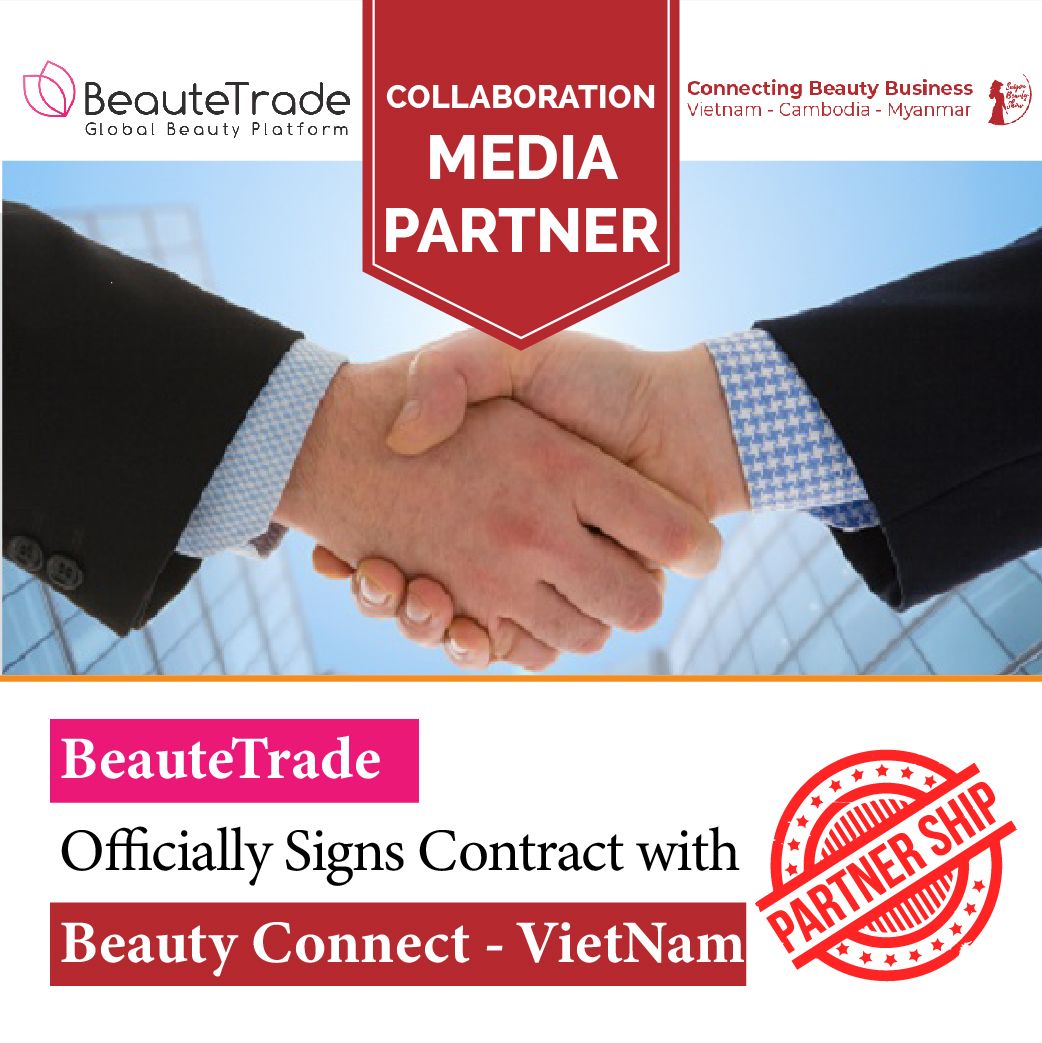 One of the essential beauty trade exhibition, Beauty Connect Vietnam Expo 2019 will take place from 05 − 07 September 2019 in GEM Center, Ho Chi Minh City, Vietnam. This fair provides the most intensive platform for all the exhibitors and attendees to elevate the quality of the beauty industry through intensive knowledge about latest products, variety of B2B matchmaking, professional discussions, and training workshops.
BeauteTrade.com has been declared as the media partner of Beauty Connect Vietnam Expo 2019. One of the most influential vertical E-commerce marketplace for cross-border trading operations with unparalleled competence, BeauteTrade.com, has significant stakes in reforming business to business operations and making global trade more effortless than ever before.
With its objective of "Bridging Worldwide Businesses,'' BeauteTrade has mustered up a massive directory of over 700,000 registered users on its platform, inclusive of millions of importers and exporters in quest of E-commerce trading opportunities across the border. BeauteTrade will contribute its resources in Beauty Connect Vietnam Expo to target and enhance the trading opportunities by actively utilizing its ideal online marketing solutions to amplify the fair's reach. It has garnered a positive reputation in the beauty industry consequent to its robust marketing features.
Beauty Connect Vietnam Expo 2019 is expected to be attended by more than 100 companies, securing the presence of 5000 trade visitors. During the fair, seminars and workshops regarding the innovations in the beauty industry will be conducted to provide attendees a deep insight into the contemporary happenings. Businesses and enterprises with the objective of connecting with foreign companies will get potential achievements in securing trade opportunities and gaining global popularity. This trade fair is devoted explicitly to targeting the beauty and cosmetic industry.