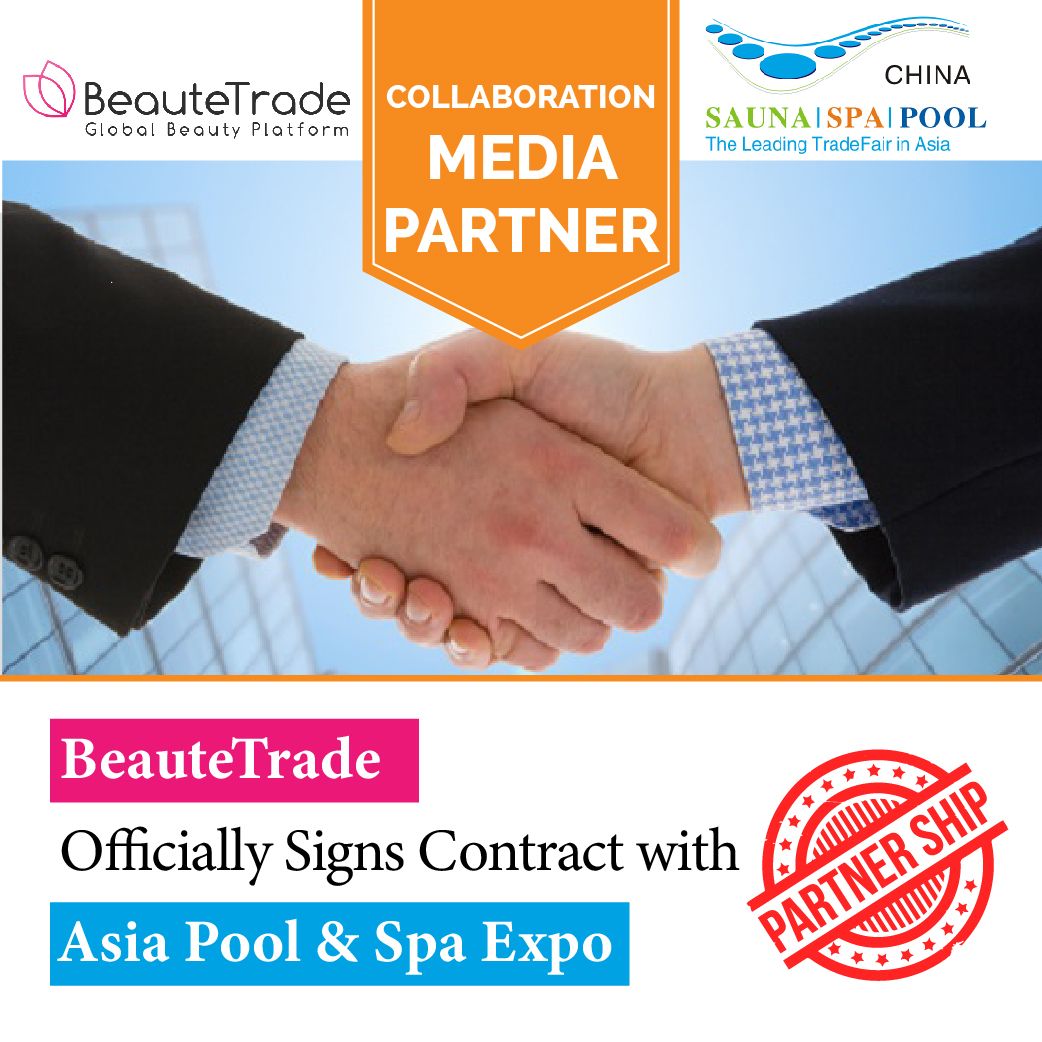 South East Asia's most awaited premium, Asia Pool & Spa EXPO is going to be held in Guangzhou, China. It is recognized as one of the most influential exhibitions in the world. This EXPO has been around for 14 years, and since then it has become the leading business and meeting platform for big names responsible for pool industry's preposterous development. Cosmetic world's biggest B2B portal, BeauteTrade has officially partnered with Asia Pool & Spa Expo as a major media partner taking responsibility for promotion of the exhibition on their platform and other social media forums.
BeauteTrade, being an efficient B2B enterprise of cosmetic world, has been uplifting the cosmetic industry businesses by enabling them access to international markets. Its role as an efficient trading platform paved Beautetrade's way swiftly by enhancing cross-border trading between importers and exporters. As of now, BeauteTrade has rendered its quality services to millions of known and reliable brands of beauty and cosmetic industry.
Asia Pool & Spa event is set to be the most prominent industry event where businesses looking to magnify their pool and spa business in Asia will be attending in large numbers. For businesses, educational workshops and seminars are planned to give them industry insights and amplified networking opportunities. Above 500 vendor booths will be spread over a 15,000 square meter floor space where visitors will find latest products equipped with updated technology. Big and small companies pertaining to pool and spa industries having impressive portfolios will be attending the expo.